Anjeong-ri Shopping District
Camp Humphreys is located in the Paengseong-eup and Dunpo-myeon districts in Pyeongtaek, South Korea. The Anjeong-ri area shopping district, outside Camp Humphreys Walk-in Gate, is home to loads of cafes, bakeries, restaurants, bars, and clubs—it's what's good in the hood. In Dunpo, just south of Camp Humphreys, the Asan Techno Valley area is also an emerging district with a growing number of restaurants and bars.

Back home, most Americans have become accustomed to the convenience of food delivery apps, and Korea is no different. In the Camp Humphreys area, Shuttle Delivery offers convenient services with a diverse range of international food options. Camp Humphreys area residents can browse local menus and get food delivered or place on-demand pickup orders.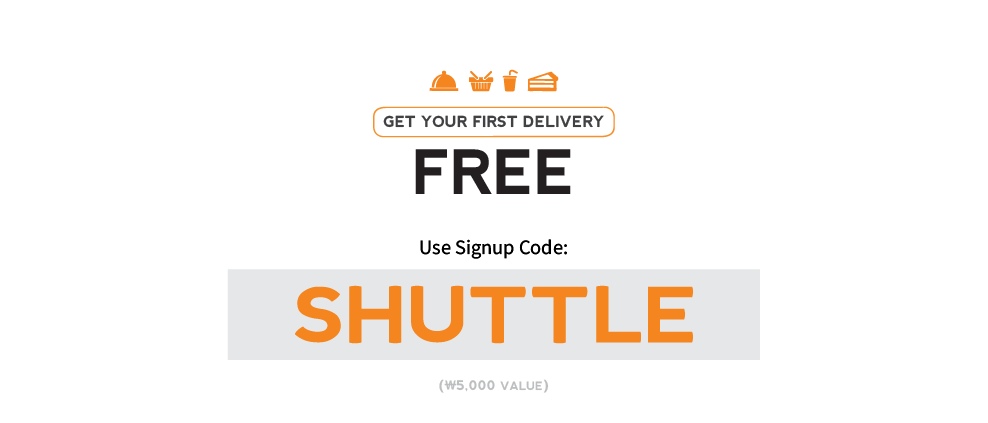 ——
Shuttle has been our lifeline at least once a week during our 4 years in Korea! There are rarely any issues and if there is, Shuttle costumer service responds quickly and they usually compensate any inconvenience with discounts.

LiL Ake, 04/02/2021
——
Shuttle Delivery Service
Getting set up on the Shuttle app is a breeze:

1. Download the Shuttle Delivery App, it's available on the Apple App Store and the Google Play Store:
Apple App Store:
https://shuttle-subdomain.onelink.me/Lb95/5d5c9384
Google Play Store:
https://shuttle-subdomain.onelink.me/Lb95/21f150cf
2. Set your address—type in your address in English, or use your location and we'll find you.
3. Use your email address to create an account, or sign up with Facebook or Apple. It's helpful if you have a local phone number when ordering, but it is not required to open an account.
4. Place an order—we accept PayPal and all domestic and international credit cards. Your credit card information is securely stored on your own device, so checkout is a breeze after you've added a card to your wallet.
Discover Local Food
You can browse restaurants around Camp Humphreys on the app using the cuisine type categories, or filter results by price, distance, and delivery speed. You can use our tag system to find new and trending restaurants or browse items by dietary restrictions. All the best local hotspots deliver on Shuttle. 

Camp Humphreys is HUGE. The delivery area is by far the largest, but the majority of restaurants are located in Anjeong-ri, so the farther you are from the restaurants, the fewer options you'll expect to see. Unfortunately, we are not delivering on post. Many restaurants in the Anjeong-ri area offer free delivery or delivery discounts for orders of an expressed minimum value. Delivery fees typically start at ₩3,900 (about $3.25) and are based on the delivery distance. Most orders are completed in 25-40 minutes, but may vary during peak hours or during inclement weather conditions. 

——
Gate Deliveries
For residents living on Camp Humphreys, we can deliver your food to the a nearby gate.
1. We can meet you at the Camp Humphreys Walk-in Gate, located in Anjeong-ri, across from the GS 25. You can set your delivery location to the address below (please copy & paste):
Address in Korean: 경기 평택시 안정순환로118
Address in English: 118 Anjeongsunhwan-ro, Paengseong-eup, Pyeongtaek, Gyeonggi-do
You can view the pin for the Camp Humphreys Main Gate on Google maps here.
2. We can meet you at Dongchang-ri Gate. This area is not close to the restaurants of Anjeong-ri and is where visitors may drive onto the base. Customers will need to meet our driver in the parking lot. You can set your delivery location to the address below (please copy & paste):
Address in Korean: 경기 평택시 동창길 37-25
Address in English: 37-25 Dongchang-gil, Paengseong-eup
You can view the pin for the Dongchang-ri Gate on Google maps here.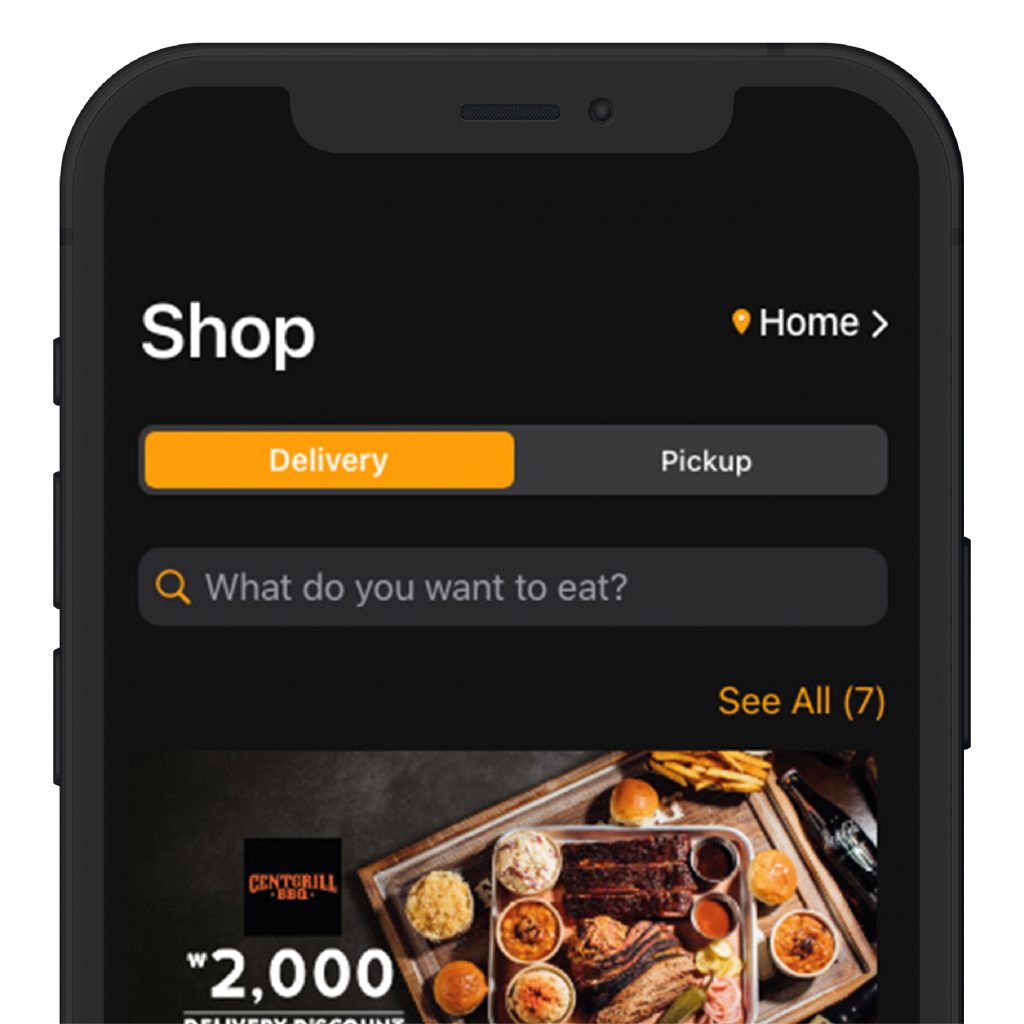 Self Pickup
In 2020, Shuttle launched a convenient self pickup service whereby customers can order ahead and retrieve their own orders. The service enables customers to order ahead, skip the line, and pay online. Customers around Camp Humphreys may find it helpful when they are in transit to/from work everyday.
——
Customer Service
If you need help, you can message us on live chat. We can help you set up your address or get your FAQs answered in minutes. The Shuttle customer service team is fully bilingual and happy to help.
THE BEST REALLY
I have food ordering anxiety and I try to avoid ordering food as much as I can because I think something will go wrong and it's terrible BUT Shuttle's absolutely wonderful staff have helped me so much. Whenever I had any questions or problems they helped right away and I seriously can not thank them enough. So many food options and the app is extremely well done, super simple follow along process. Once again, can not thank these people enough! I'm eating because of them!!
Camp Humphreys Delivery Hours
Get food delivered in the Camp Humphreys area with Shuttle. Delivery service is open from is open from 11am to 11pm, daily. We are open for food delivery and pickup service on nearly all American & Korean holidays.
Sunday – 11:00 – 23:00
Monday – 11:00 – 23:00
Tuesday – 11:00 – 23:00
Wednesday – 11:00 – 23:00
Thursday – 11:00 – 23:00
Friday – 11:00 – 23:00
Saturday – 11:00 – 23:00
Shuttle is open 7 days a week, get good food delivered around Camp Humphreys on Shuttle. Bon appétit.
Quarantine Service
If you are living outside the Camp Humphreys installation, Shuttle can provide quarantine support with contact-free deliveries. Simply request a contact-free delivery during the checkout process and we will leave your food by your door. Shuttle makes quarantine in the Camp Humphreys area a breeze.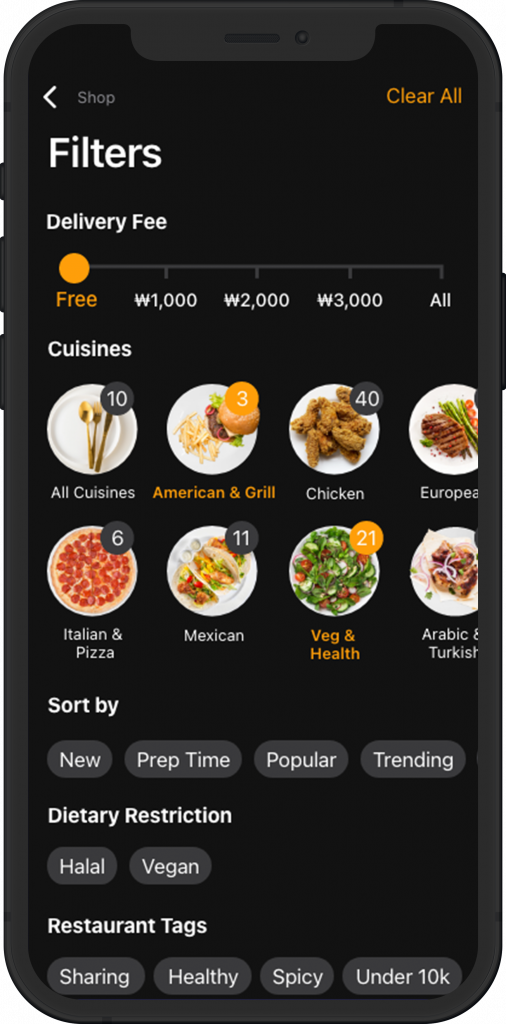 Cuisine Types Available
The cuisine types available for delivery in the Camp Humphreys area include:
American & Grill, Italian & Pizza, Asian, Mexican, Chicken, Korean, Arabic & Turkish, Indian, Veg & Health, European, Desserts, African, Chinese, Japanese, South American
Tags & Filters
Popular tags for the Camp Humphreys area include:
Shuttle Only, Sharing, Healthy, Under 10k, Spicy, Big Portions, Hearty, & Shuttle Favorite
Filter restaurants by dietary restrictions like: Vegan, Vegetarian, Halal
Restaurants
Sam's Sushi, Bruxie, Attractive Coffee, Red Onion, EatThai, Vatos, Loft 33, Korean Frying El Pino 323, King Hamburger, Wich Craft, Coco Salsa, La Salud, Coco Ichibanya, Italy. Pizza, Pho Vietnam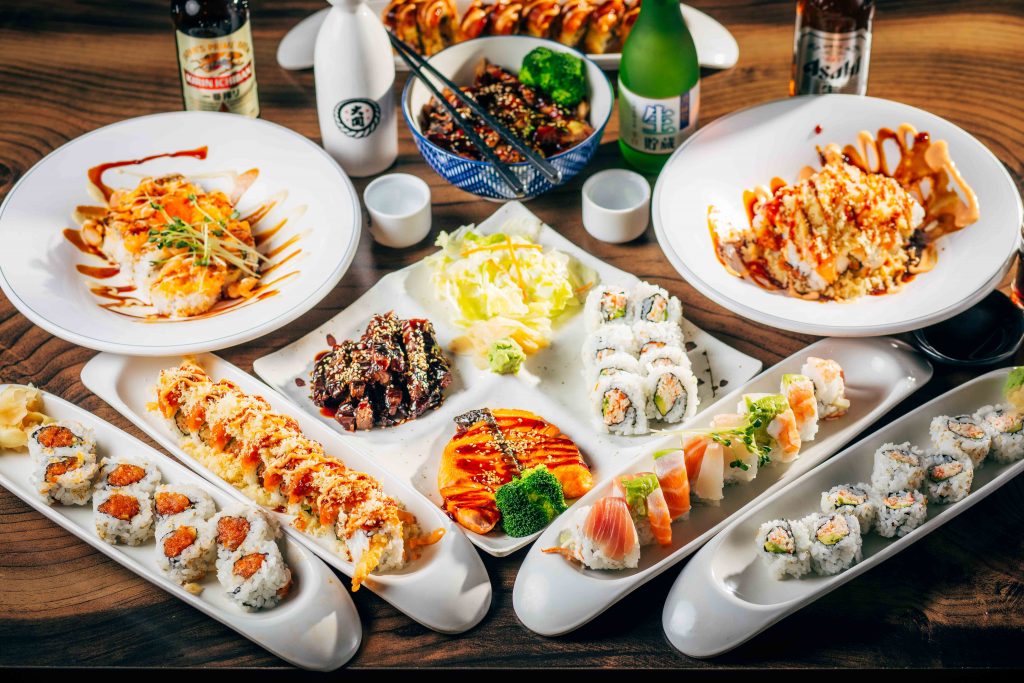 Sam's Sushi
From maki rolls to Teppanyaki, Sam's Sushi offers a variety of mouth-watering Japanese dishes. There's something for everyone.
See the Sam's Sushi menu here:
https://www.shuttledelivery.co.kr/en/restaurant/menu/963/sams-sushi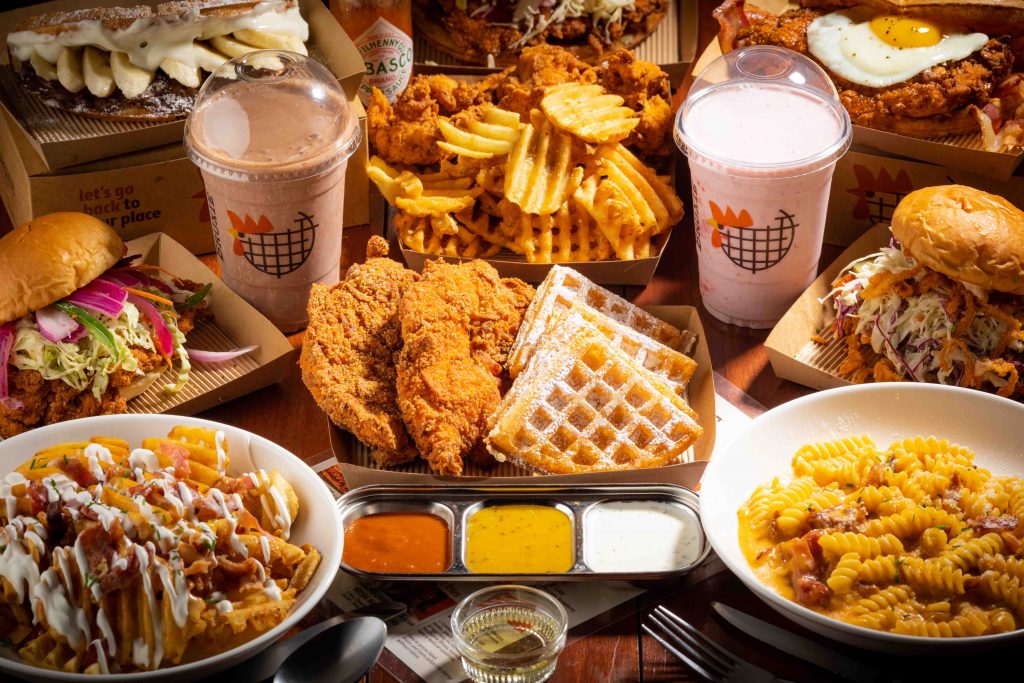 Bruxie
Bruxie original Fried Chicken & Waffle Sandwich! The most perfect, crispy, not-so-sweet waffle. Then, the crunchiest, juiciest, most delicious fried chicken.
See the Bruxie menu here:
https://www.shuttledelivery.co.kr/en/restaurant/menu/1559/bruxie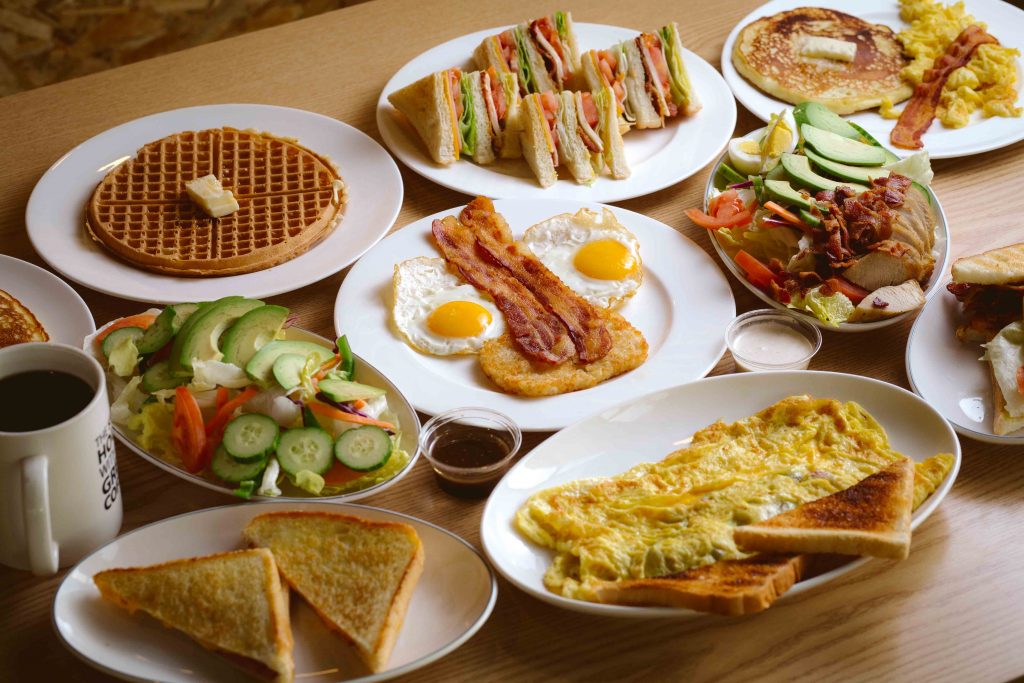 Attractive Coffee
Attractive Coffee near Camp Humphreys.
See the Attractive Coffee menu here:
https://www.shuttledelivery.co.kr/en/restaurant/menu/854/attractive-coffee
Red Onion
Red Onion near Camp Humphreys.
See the Red Onion menu here:
https://www.shuttledelivery.co.kr/en/restaurant/menu/915/red-onion