Written by Marie for Shuttle
During your time in Seoul, are you craving for some yummy food to heal your energy? Then going for Thai cuisine may be exactly what you need. It is not only spicy, but Thai chefs are masters at combining sweet, salty, sour and spicy flavours. On top of that, the main Thai food ingredients include a wide array of herbs that are known for their health benefits like boosting your energy. Listed below are the best Thai restaurants in Korea, now also available through Shuttle Delivery.
Amazing Thai (Gangnam)
The food of Amazing Thai will blow your mind. It is super delicious but also freshly made and great value. The huge menu features their best selling Pad Thai, Yum Woon Sen and Satay. Other dishes include soups, salads, noodles, curries and main dishes. If you only ever try one Thai restaurant in Korea, then this is the one! Apart from their venue in Gangnam, there is also an Amazing Thai restaurant in Itaewon. See full menu here.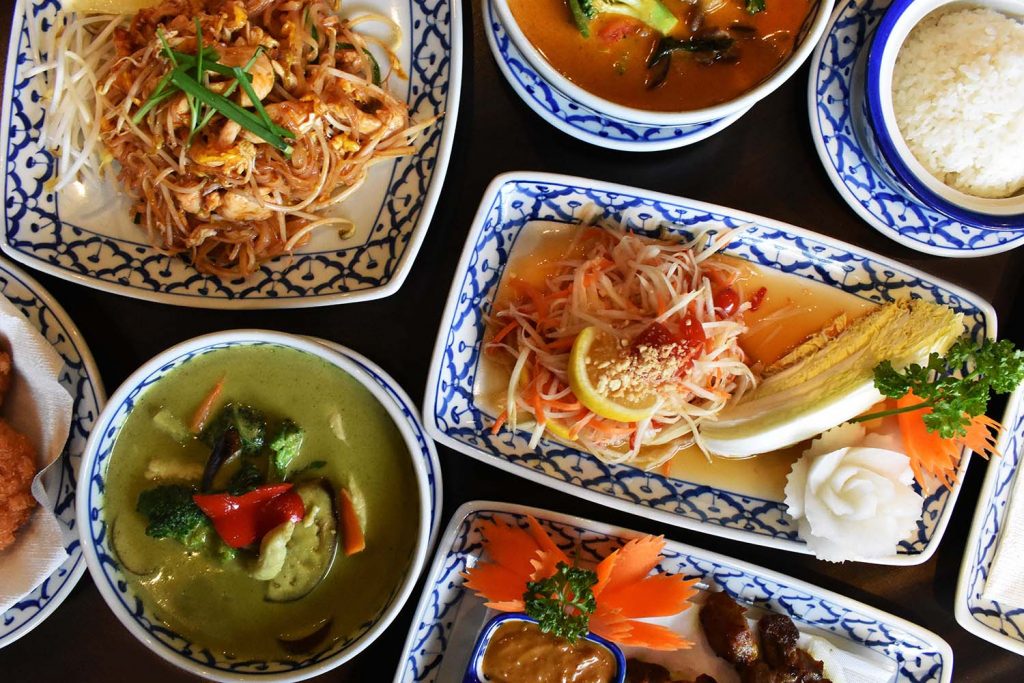 SSong Thai (Itaewon)
For vegetarians and vegans, this is the preferred Thai restaurant in Korea. Not only does the restaurant have a vegan manager, it also has more than 8 dishes on the menu are completely vegan. Meat lovers, fear not, they also have yummy beef, chicken and shrimp dishes. There is something to suit all tastes, this is the perfect delivery option for a big group. See full menu here.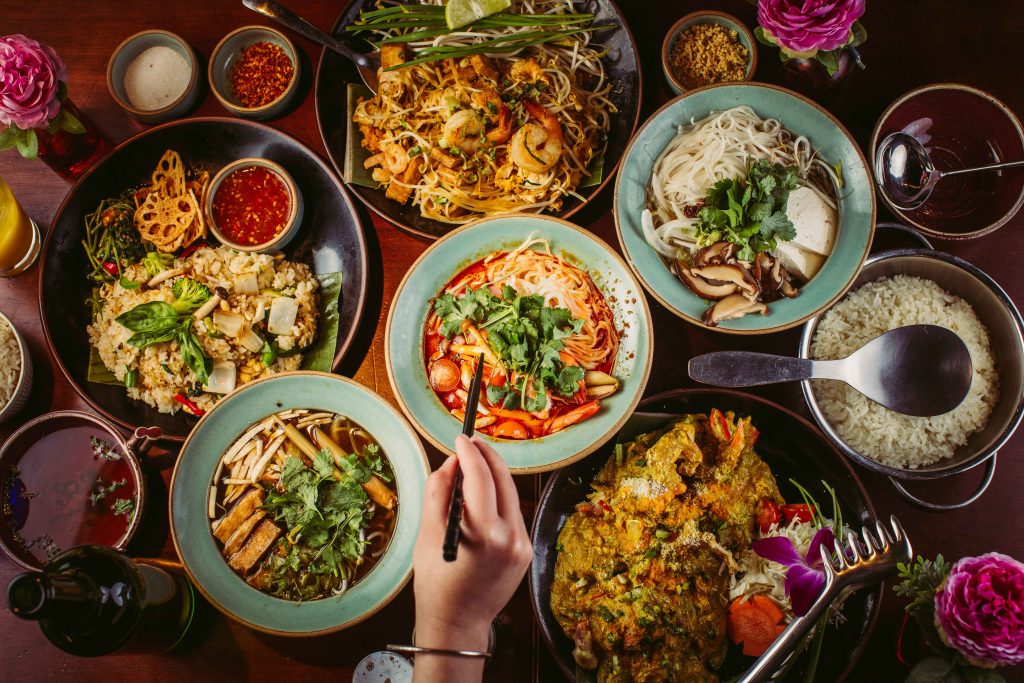 Thai Rotee (Itaewon)
A tiny restaurant with a limited menu in Itaewon, but oh so delicious. Dishes like the Pad Thai, Pad See U, Green Curry and the rotee are must tries. Everything on the menu is under 12 000 krw, which is rather cheap for foreign food in Seoul. See full menu here.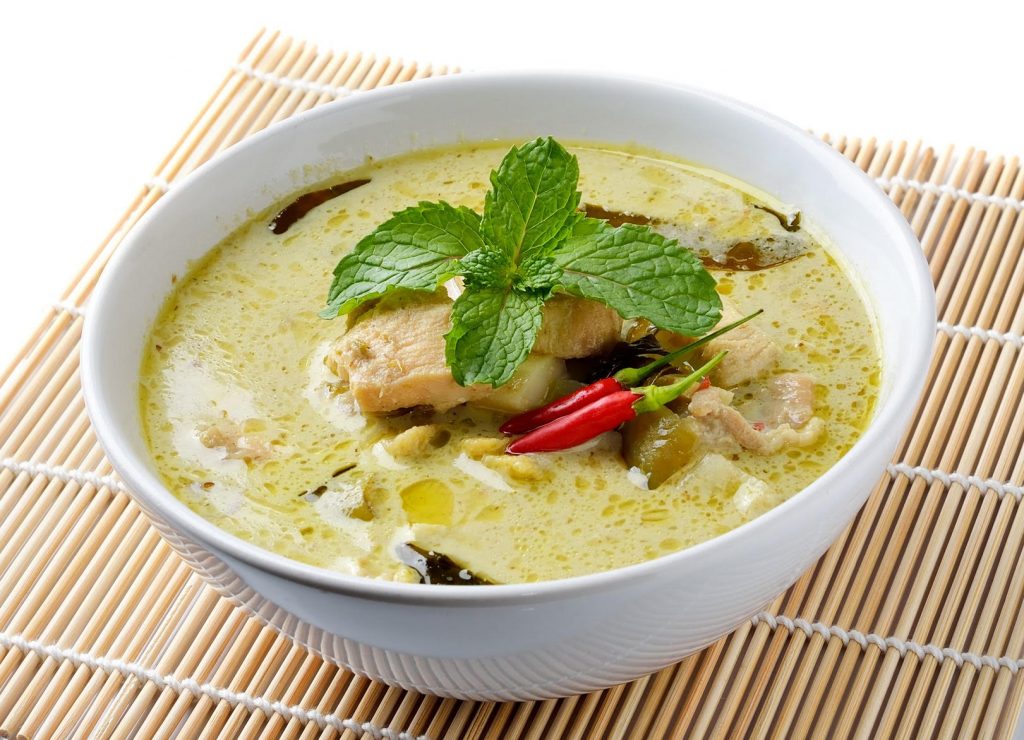 Teow Thai (Gangnam)
This low key restaurant instantly makes you feel like being at the vibrant street food markets in Thailand. Teow Thai mainly serves the most famous dishes like Thai Pork Noodle Soup, Tom Yam Noodle Soup and Pad Thai. If you are looking to have food delivered for lunch in Gangnam, then this is a great choice. See full menu here.
Chaophraya Thai Food (Busan)
Busan is quickly catching up with Seoul in terms of foreign food and Chaophraya is a must try when craving for Thai Food. With all dishes under 10 000 krw, this restaurant is the perfect budget option. Make sure to try the best selling Spicy Tomyam Seafood Soup with Rice and Green Curry with Rice Chicken Soup. See full menu here.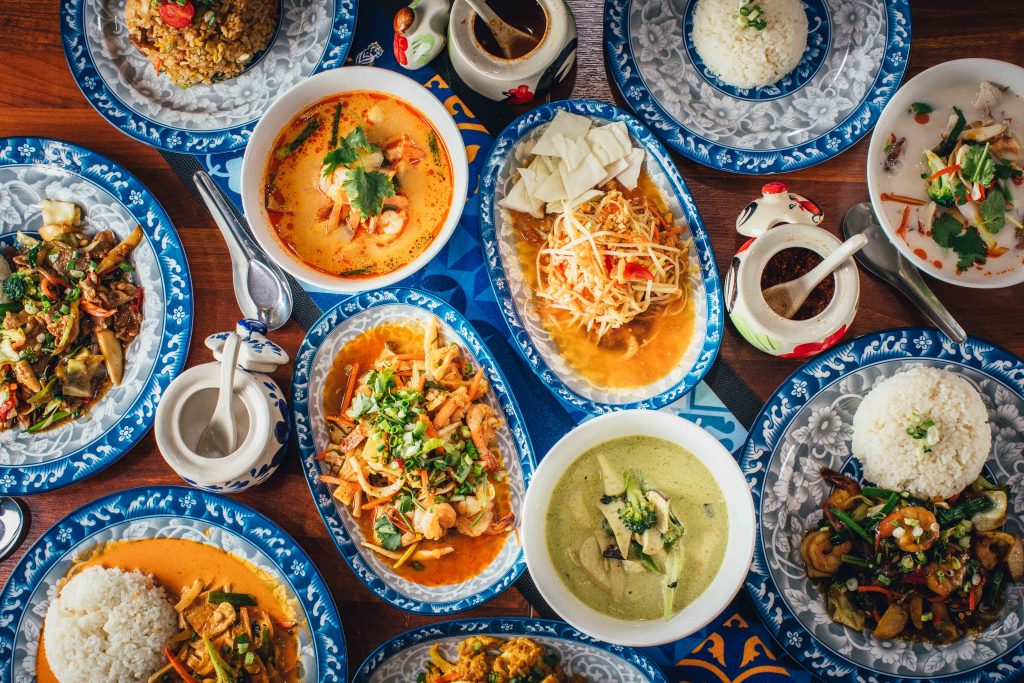 Buddha's Belly (Itaewon)

Buddhas's Belly on the Noksapyeong Intersection has been around for years. The huge menu has more that 50 dishes covering all types of Thai food, from salads to soups, curries, stir-fries, noodles, rice dishes and the specials. See full menu here.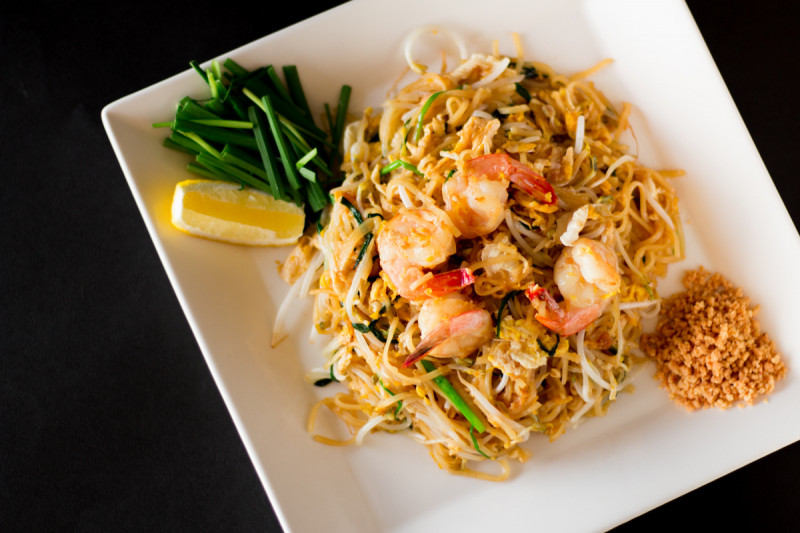 Thailand 2 (Pyeongtaek)

You'll find authentic Thai food at Thailand 2 in Pyeongtaek. This restaurant has been around a number of years but has just recently joined the Shuttle family. The menu is huge and will make you mouth water the moment you see it. Recommended dishes to try are the Tom Kah Kai, Pad Siew and the Thai Green Curry. See full menu here.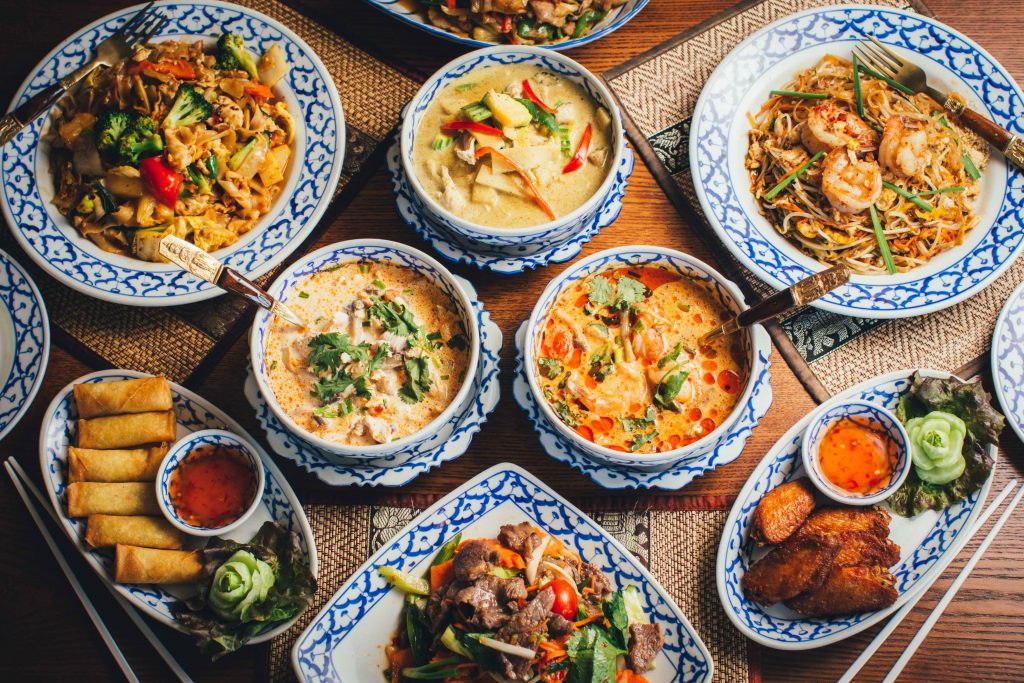 I'm Thai
Just can't get enough of Thai food? Then here's another amazing restaurant to try out. I'm Thai is the last in our selection of best Thai restaurants in Korea available on Shuttle and not only does it serve amazing food, it offers a wide variety of different dishes and flavours, from yellow crab curry to Thai BBQ Chicken. See full menu here.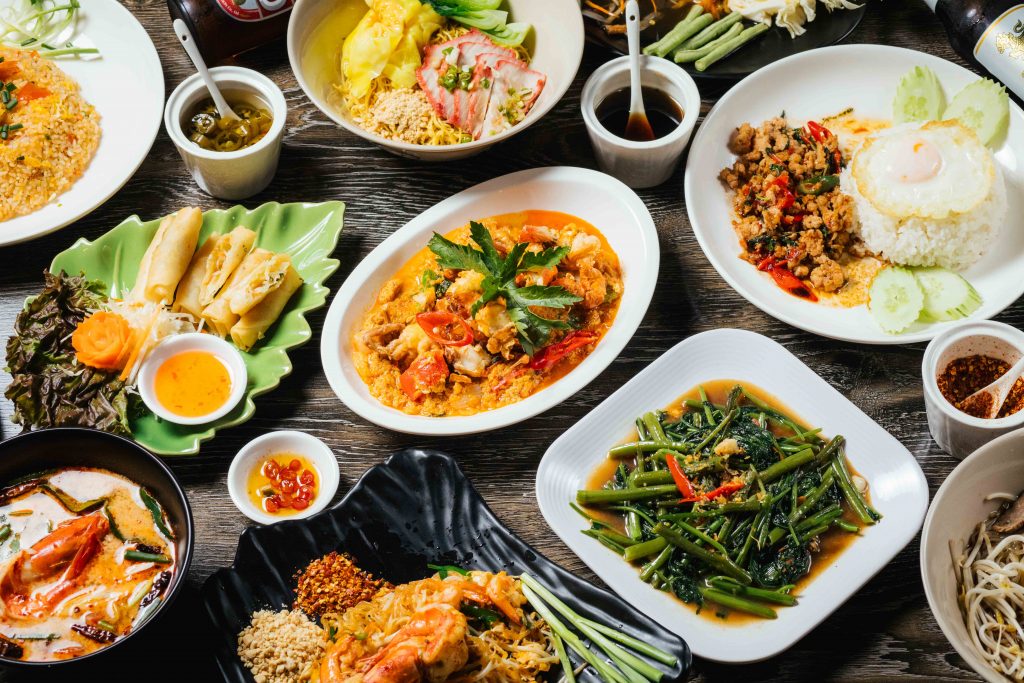 Liked this post about the best Thai restaurants in Korea? Why not pin it!
Are you always on the lookout for amazing Thai restaurants? Have you tried any of the restaurants mentioned above? Do you know of any other restaurants that should be added to the list? Let us know in the comment section below.
Follow us on Facebook and Instagram.
To show our appreciation, we want to give our readers some free credit. Use this code: AmazingThai2019 (valid from August 16th – August 31st) and receive 4000 krw credit on your Shuttle account.
Have you tried out ordering from our App? For new customers you can get your first delivery free (4,000 won value). Just use our promo code once you have downloaded the App. So sign up and enjoy more convenience.