Hot Deals for August 2020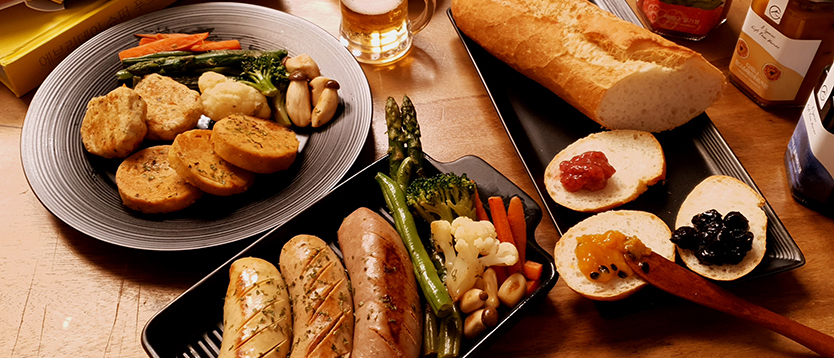 No. 1 Organic Pet Food in Korea
Slow Cooking Science of Sous Vide Food for Pets
Through the nutrition curation technology developed by the National Institute of Animal Science Korea and the consultation with the oriental medicine professionals, Allfin developed a fresh, nutritious pet food 'Sous Vide 72' prepared in the French sous-vide cooking technology for the first time in Korea. The sous-vide cooking is the cooking method in which the food is cooked in a water bath for up to 72 hours or more. It is the best nutrition preservation cooking science that allows the maximum absorption of nutrients for pets.
Best Source of Immunity Enhancement & Balanced Diet for Pets
Sous Vide 72 designed formulas focused on the enhancement of your pet's immune system. It also contains plant-based vegan probiotics eliminating gut bacteria, which will cure obesity and help your pets build a balanced diet.
Happy Meal Time Together with Your Pets
Sous Vide72 believes what's good for people is good for pets. Every meal is made with human-grade food to ensure that your pooches get perfectly balanced with fresh, natural, organic ingredients. Our recipe only uses the human-grade, non-GMO agricultural products, and GAP certified meat and poultry. You and your four-legged best friends will have a happy mealtime together enjoying the same sausage, hamburger, and even a beer together.
Same-day Delivery in Seoul
We offer the same-day delivery service is in Seoul if you order before 1 pm. For orders in other regions, the delivery will take 2~3 business days after the order. We deliver cold, fresh, pre-portioned meals at your doorstep, so you can always feed your pets a healthy, fresh food. We care for the happiness and health of you and your pets!
Korea's Representative Ophthalmic Clinic
B&VIIT Eye Center is an ultra-modern ophthalmic clinic that has successfully accomplished vision correction surgeries on over 450,000 eyes for 26 years. Consult with B&VIIT team of 11 ophthalmologists and 150 professional staff members for your perfectly-custom surgery plan.
The technology of cutting-edge lasers and B&VIIT's expertise make the best surgical results, providing various vision correction surgery options for all ages, ranging from myopia control in adolescence through refractive cataract surgery in seniors. Medical services that B&VIIT Eye Center is providing include SMILE, All-laser LASIK, All-laser LASEK(PRK), ICL, Ortho-K Lens, Presbyopia, and Cataract.
B&VIIT believes in 'Absolute Safety and Absolute Quality.' as a cardinal rule. To precisely learn the accurate condition of your eyes, we perform 15 steps and 60 types of detailed examination for about 2 hours with the up-to-date medical equipment.
Get Free Examination & Consultation Now!
Best way to hail a taxi in Korea!
Rockko is a mobile application that helps foreigners to hail a taxi or make a reservation for van in South Korea. Rockko drivers are multilingual and able to speak English, Chinese, and Japanese. Experience more delightful journey with Rockko in Korea!
Features provided in Rockko application:
Call a taxi in real-time
You can call a taxi at anytime and anywhere in Seoul and Gyeonggi area.
Make a reservation for a taxi or van
You can make a reservation for a taxi or van at your schedule
Language optimization
Rockko app is available in diverse languages such as English, Korean, Chinese, Vietnamese, Arabic, and Japanese
Convenient payment system
Rockko app provides diverse payment methods that helps foreigners to easily make a payment such as Paypal, Wechatpay, Alipay, and in-cash
Travel safe to your destination
You can check driver's location, starting point, and destination in Rockko app
Best protocol service
Experienced drives with excellent manner will take you to your destination with safety and comfort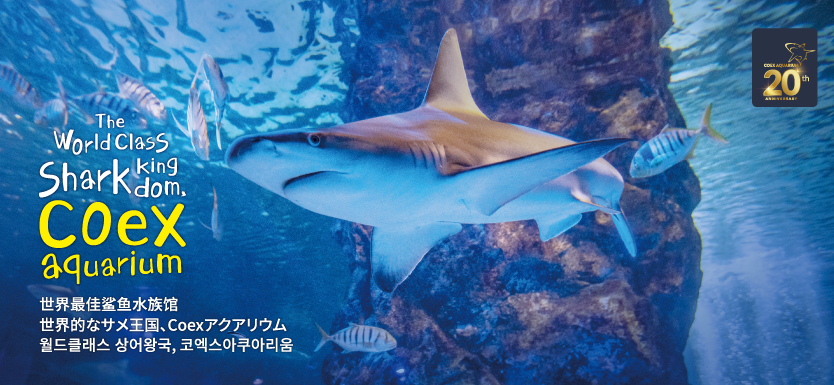 365 days of joy! The Kingdom of sharks 'Coex Aquarium'
For 'Shuttle' users, we offer a 20% Off on admission tickets to the Coex Aquarium.
Face the mysterious and enormous ocean that hides in downtown Seoul, South Korea!
The enormous sea that is just like the ecosystem will treat you a breathtaking sight.
Coex Aquarium, the largest shark habitat in Korea, offers a Sand tiger sharks and Sandbar sharks that will give you goosebumps as soon as you see them. In shark's habitat Pitted stingrays and a cute sea turtle will greet you with a happy smile.
Also, the Coex Aquarium, (which are) home of 650 different species and more than 40,000 marine lives, will offers a marine creature feeding sessions that enriches your viewing experience.
Large and extremely rare endangered species such as Manatees, Seals, Otters, Bowmouth guitar fish and feel the warmth of Humboldt penguin families that are the only four generations living together in Korea.
Have a mysterious and exotic time walking through the ocean in Coex Aquarium, the representative marine aquarium in Korea!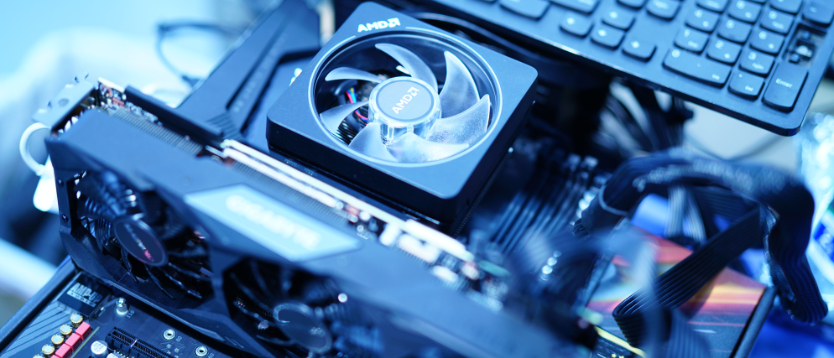 Custom Desktops, Laptops, and Computer Repairs
Phil's Computer Repository is the largest English Computer Business in Seoul with thousands of customers over the years from the Expat Community!
Specializing in Custom Desktops, Laptops, and Computer Repairs, this is your one shop destination for anything computer related!