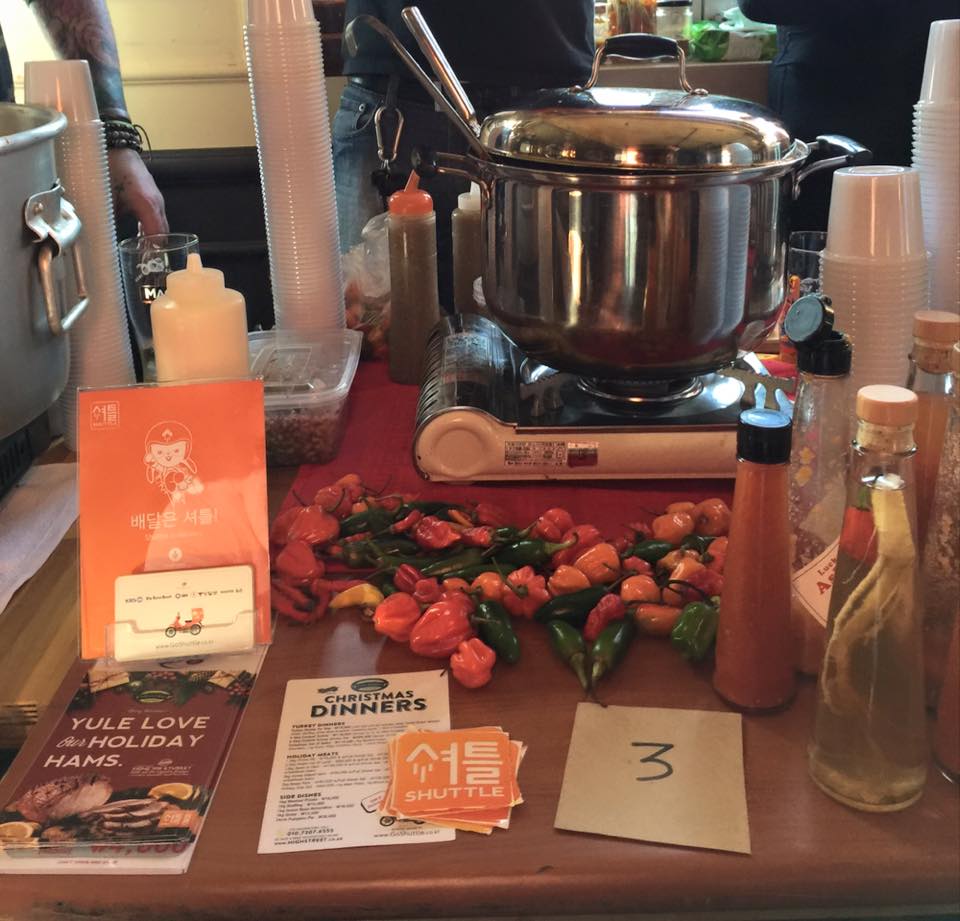 Recently Shuttle Delivery was invited to the Annual Route 66 Chili Cook Off. This was the 3rd Annual Route 66 Chili Cook Off: Sponsored by Berentzen. They have had more participants and attendees every year since its launch in 2013. 1st place chili takes around 350,000, 2nd 150,000, 3rd a bottle of Berentzen liqueur. Cook-off participants donate 60,000 won for the pot, which allows the winners to receive their compensation after the competition from that pot. Tickets were 25,000 won for attendees. Route 66 limits the amount of tickets sold at around 60 – 70 attendees so it's best to move fast on buying tickets in order to get a spot. Tickets for the Cook Off sold out in less than 24 hours this year.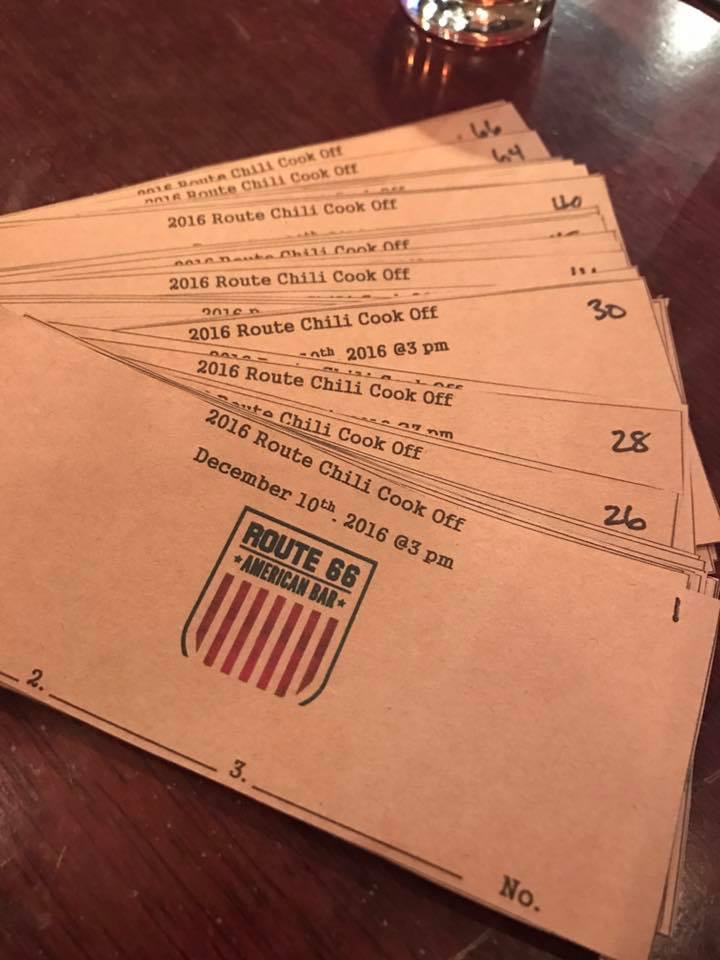 Most people have such an endearing affection for Chili, which is why the amount of enthusiasm has increased exponentially since the launch of the Route 66 Chili Cook Off. There are so many kinds of chili with varieties that vary depending on the make, and spice levels. There are meat only versions, as well as veggie, and vegan among others. The Cook Off participants just bring their best chili with enough for attendees to sample and Route 66 provides the bowls, onions, cheese, and sour cream.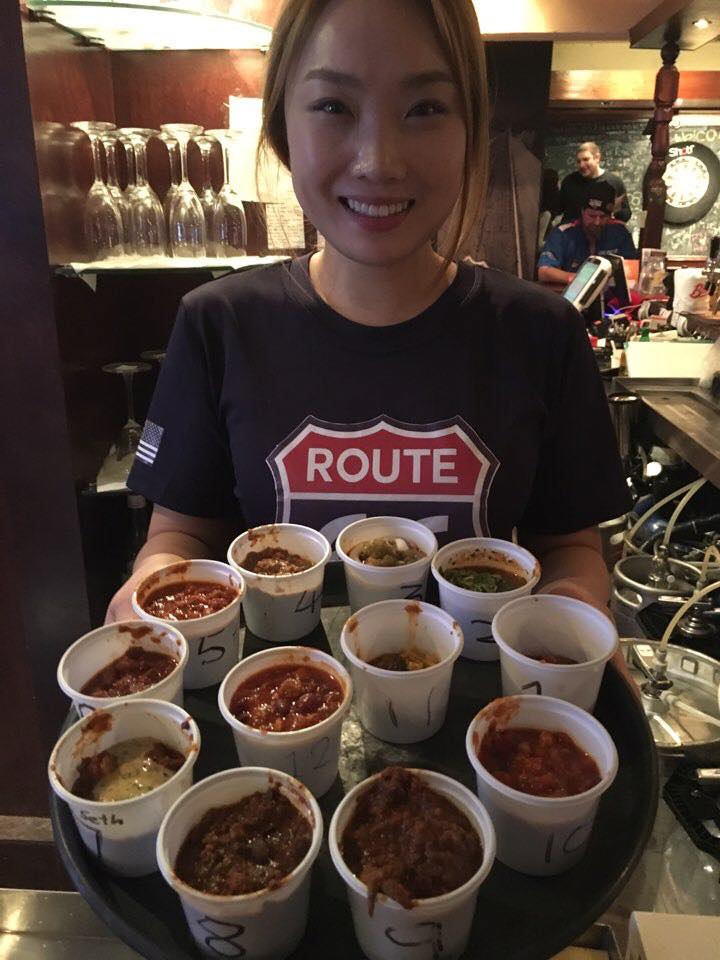 Route 66's intent was to find the best chili makers in Seoul to make some of their favorite batches and see who would reign supreme. All while giving the attendees a chance to gather in one place to peruse the different styles and enjoy a few bowls of some mighty fine chili.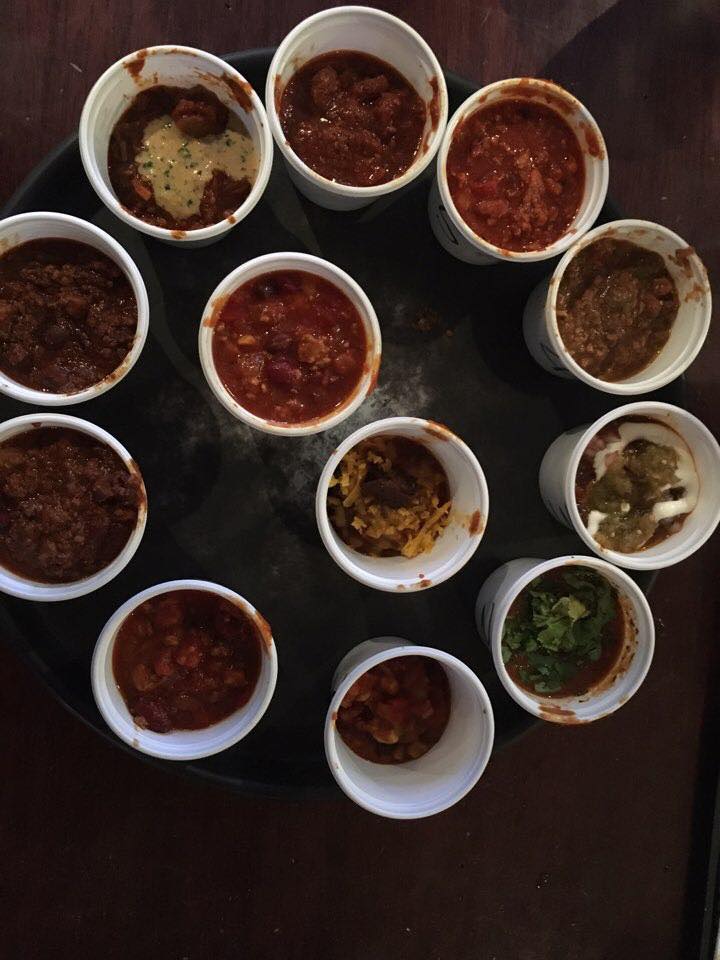 Last year's 2015 Chili Cook Off, Route 66 hosted 12 different varieties from 12 different participants, and this year there were 12 participants again but more attendees. 2016 saw many types of chilis; there was lamb, vegan, a bacon chipotle, a pulled pork chili, a super spicy chili, a meat combo chili, and others. The winner for the 2016 3rd Annual Route 66 Chili Cook Off: Sponsored by Berentzen was Chuck Chun from Cali Kitchen, with his very nice Braised Short Rib Chili! Shuttle Delivery came up a little short this year but still winning 3rd place. Ryan Philips was representing Shuttle Delivery for this event; and for our first outing, we had to be proud of the results of at least placing 3rd out of 12 participants.  But rest assured that Mr. Philips guarantees he won't be satisfied with 3rd for next year and wants to win it all next year.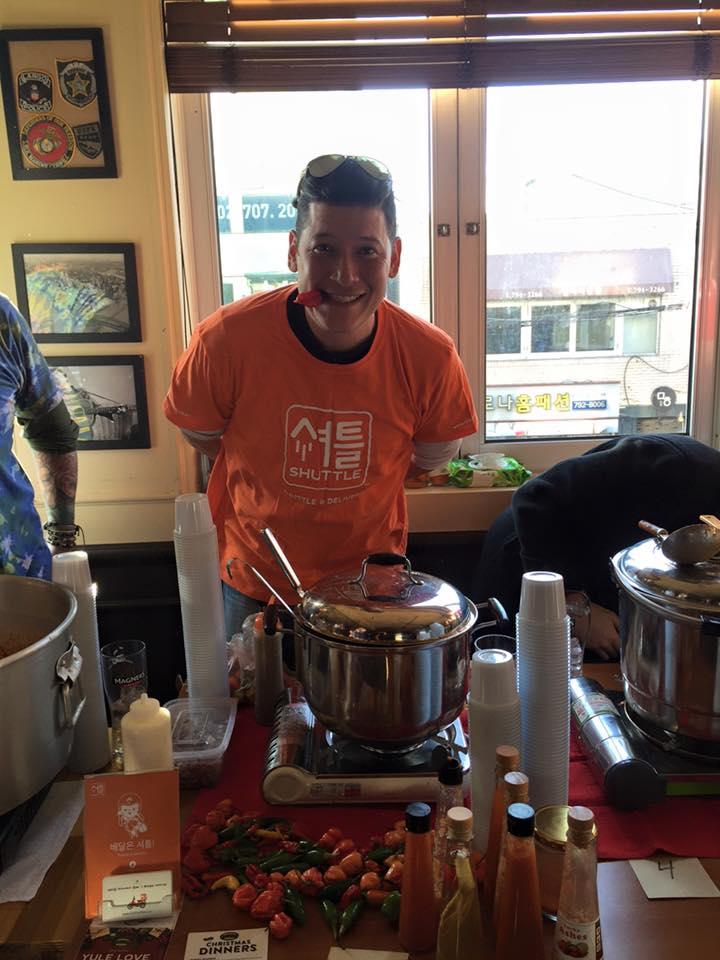 Ryan Phillips has taken on a great Kitchen Consulting position with Shuttle Delivery recently and he has been very integral for Shuttle Delivery's future plans for ready-made microwaveable premium delivered meals. Shuttle Delivery and Ryan are working out the kinks of this project to hopefully launch it full-scale sometime soon.  Maybe his delightful chili will be one of the offerings he provides customers with once those ready-made microwaveable meals are available for delivery. He has proven to be a very capable and exciting chef with a ton of energy. We believe with the help of Ryan Philips, Shuttle Delivery will continue to innovate how Seoul residents enjoy their meals.